Sandalwood Oil Pure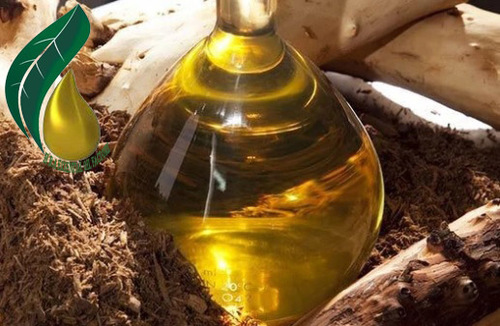 Sandalwood Oil Pure
Price And Quantity
Kilograms/Kilograms

1700 to 2100 USD ($)
1700.00 - 2100.00 USD ($)
Product Description
Sandalwood is a class of woods fromtrees in the genus Santalum. The woods are heavy, yellow, andfine-grained, and, unlike many other aromatic woods, they retain theirfragrance for decades. Sandalwood oil is extracted from the woods for use.Sandalwood is often cited as one of the most expensive woods in the world. Boththe wood and the oil produce a distinctive fragrance that has been highlyvalued for centuries. Consequently, some species of these slow-growing treeshave suffered over-harvesting in the past.
Traditional/Ethnobotanical uses
The wood has been valued in carving because ofits dense character. In traditional medicine, sandalwood oil has been used asan antiseptic and astringent, and for the treatment of headache,stomachache, and urinary and genital disorders.
Santalum Album

Origin: India
Extraction: Steam distillation of wood
Parts Used: Heartwood
Color: Pale yellow to pale gold
Optical rotation: -15 to 20
Santalol: 90% - 92%
Refractive Index: 1.5037
Aroma: Floral, woody, exotic and warm
Properties: Antimicrobial, antiphlogistic, antiseptic, antispasmodic,astringent, carminative, diuretic, emollient, expectorant, sedative and tonic.
Health Benefits: Infections and bronchitis, coughs, dry eczema,insomnia, forming scar tissue, irritability, nervous tension, stress, tension,as an aphrodisiac and for relaxing.
Solubility: Insoluble in water, soluble in alcohol and oils (4.00Vol)Sandalwood Oil has a unique place in allessential oils list. The reason is its necessity & difficulty inavailability.
Indian Sandalwood oil are most valuable & demanded all over world incomparison to the Sandalwood oil manufactured in any part of the world, Indiameets 80% demand of sandalwood oil in the world because of the best quality.Many peoples also name it as "Mysore Sandalwood Oil".
Sandalwood oil has a characteristic sweet,woody odour which is widely employed in the fragrance industry, but moreparticularly in the higher-priced perfumes. It has excellent blendingproperties and the presence of a large proportion of high-boiling constituentsin the oil (about 90-92 percent santalols) also makes it valuable as a fixativefor other fragrances. In India, where it is produced, it is used in this mannerfor the manufacture of traditional attars such as rose attar; the delicatefloral oils are distilled directly into sandalwood oil.
Aromatherapy use: "Santalol" Main Content of Sandalwood oilhas Antimicrobial property, mostly as urogenital (internal) and skin (external)antiseptic. Sandalwood oil widely used in aromatherapy & soap making.Sandalwood is widely effectively in skin care, being useful for dry, crackedand chapped skin, rashes and acne. It is suitable for all skin types and nontoxic. It is helpful for remove to blackhead & spots. For best result applyon skin with carrier oils.
Perfumery use: Sandalwood has made its presence felt in theperfumery industry due to its excellent fragrance. Sandalwood has not onlyestablished a niche for itself in the arena of perfume making, but also isextensively used in English, Homeopathy and Ayurvedic medicine due to itstherapeutic benefits. The fragrance of sandalwood usually lasts for quite alonger period of time. Sandalwood is based to the making of traditional IndianAttars. We make Attar (Natural Perfumes) by distilling the essential oils &herbs into pure sandalwood oil. It is also call by name Sandalwood Attar.
Religious use:
Thewood of Chandan is used for holy havans.

Incensefrom sandalwood has a calming effect and is conducive to clarity of mind. Thus,it is used for meditation.

Sandalwoodpaste is used in the ritual bathing of Hindu Gods.

Thesandalwood paste is also used as a "Shringar" of Hindu Gods.

Thesandalwood paste is smeared on the foreheads of devotees of Vishnu and Shiva asa dot or tilak. This paste cools the "Agna Chakra" and centers theconcentration powers of an individual.
Many Country people use Sandalwood oil forworship of Lord & Hindus wieldy use its logs (Mutha), Powder & oil forspiritual purpose, also many Muslim's are use its attar daily. In India, forcenturies, the death pyre is made using sandalwood branches. In Sri Lanka,since 9th century, the sandalwood paste was used to embalm the corpses of royalfamily. Sandalwood, along with agarwood, is the most popular and commonly usedincense material by the Chinese and Japanese in worship and various ceremonies.
Contact Us
0, Hajiganj Contact: 91 8423878832 , 91 8787278098, 91 9935327008 E-mail: hraessentialoil@gmail.com, Kannauj, Uttar Pradesh, 209725, India
Phone :08037551199